Fonroche Eclairage has developed Smartlight, an exhaustive line of autonomous solar streetlights. Through their reliability, autonomy and high power, these high-quality products meet current public lighting standards and can be adapted to most existing urban applications. These solar street lamps have no equivalent on the market. They are a real alternative to conventional lighting and since they have been installed by the thousands on all five continents, Fonroche Power 365 technology sets the standard in solar lighting and remains the only one to guarantee lighting 365 nights a year.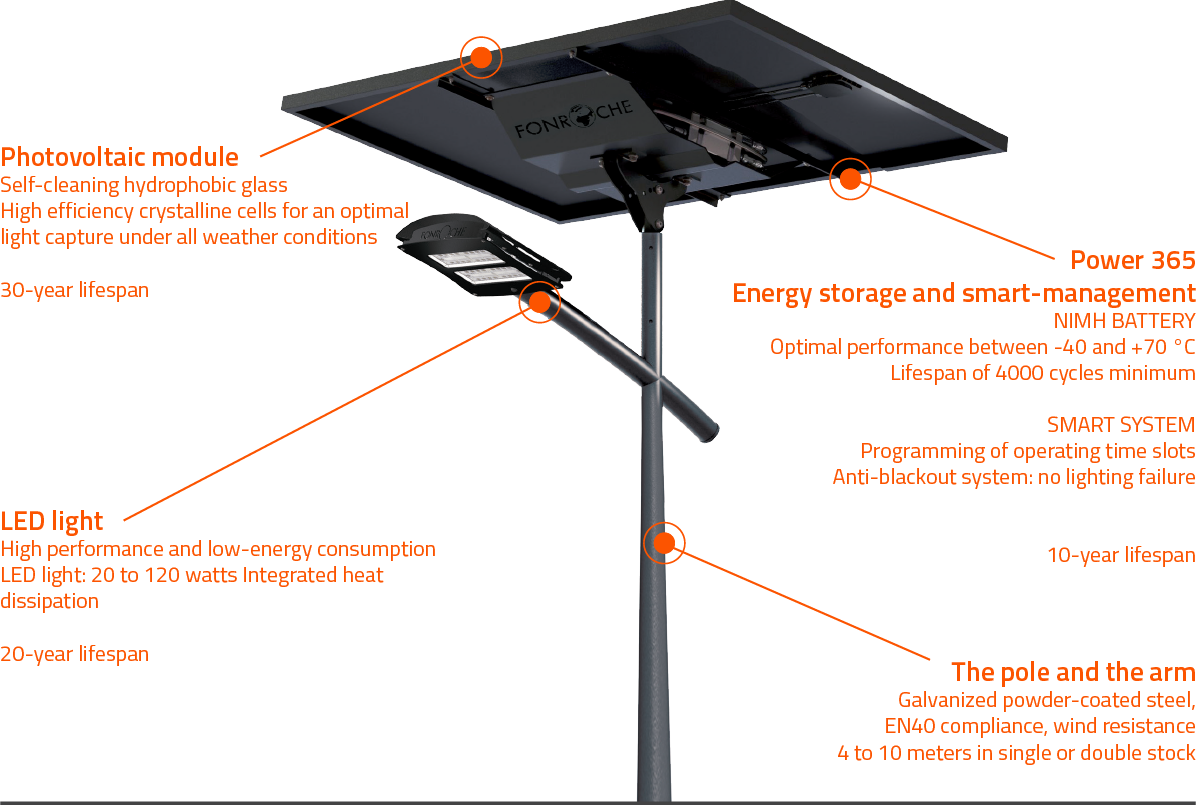 Autonomy
100% solar-powered, no grid connexion
High availability rate: no power failure

Power
Strong lighting power, equivalent to the grid, to satisfy even the most demanding projects

Economy and profitability
Low investment costs, easy installation requiring no major work
Reduced costs related to the use of the electricity grid
Quick return on investment

Reliability and safety
Resists to the most extreme weather conditions (EN40 standard, wind resistance and temperature resistance from -40 to +70 °C)
Theft and vandalism prevention system

Intelligence
Self-adaptive and programmable management card
Remote control and monitoring system

Eco-responsible
Helps to preserve the environment.